What Ever Happened to Former ANTM Participants?
It's been a pretty sensational week for America's Next Top Model. On September 11th, one of it's former participants named Jael Strauss grabbed headlines after this teaser for an upcoming Dr. Phil episode went viral. The clip is supposed to be an intervention for this Cycle 8 participant, who went from "smizing" in front of the cameras to a developing a serious meth habit:
Some ANTM fans might remember Jael as the one whose friend died of an overdose during filming and broke down when she had to pose for a suicide-themed photoshoot in that same week, which she then dedicated to her dead friend. By 2007, she initiated a lawsuit over the release of erotic photos taken of her when she was 16.
You would think that the organizers of ANTM and Tyra Banks would have something to say about the whole thing, but so far there have been no official comments.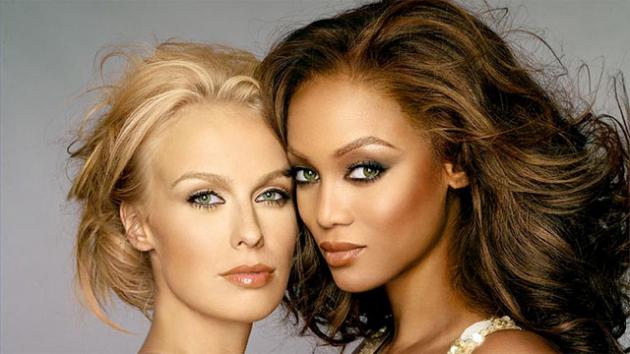 Since then, another member of ANTM's alumni has come out to share a little more about life after ANTM. CariDee English, winner of the show's 7th cycle, posted a comment over on
Gawker
to explain what it's really like after you're crowned as Tyra Banks next "Top Model".
Tyra won't do anything [for Jael]. She provided a wonderful platform for girls to have a chance at their dream, but after there is no "Tyra Mail." I had to guide myself, and even though I won a model competition I still had no idea what the modeling BUSINESS was like. I had no idea what the industry was really like. I was famous, but no one wanted to take my picture. And critics and industry love to give us all shit for not being the next big supermodel. We all have done well, and we all had to do it on our own. I am not complaining, I am simply defending. I love love what I have made for myself since my win, but mentally, it's horrific. And any girl who has been on ANTM can back me up. No one wants to take us serious as models...

...The fashion industry had NO idea how to market us. Our agents, our managers... We became instant celebs, but had the portfolio of a rookie model. Even though we just were named "TOP" our place in line at Fashion World was at the bottom. The industry many times didn't care about our name, but did turn a snobby cheek to the name ANTM.

It's not a curse, not even close. I chose to be on the show, and so did all the girls before me and after me like Jael. I do not regret anything I am so thankful I followed through with my decision to take that track to my dreams.

As for Jael's circumstances, CariDee had this to say:
They should have evaluated her a lot more before letting her on the show. All they saw was a personality good for television. Well, this hopefully will save at least her life and someone watching. Everything happens for a reason.

Not to worry, none of us make it out alive.

But here's to making it.
Images via
Gawker