Moms and Dads Are Both Equally Capable of Ruining Their Children's Lives
Just in time for Father's Day, a new study has just proven that a father's love is one of the most greatest influences in their kids' personality development, meaning that moms aren't 100% to blame for all of your grown up the issues.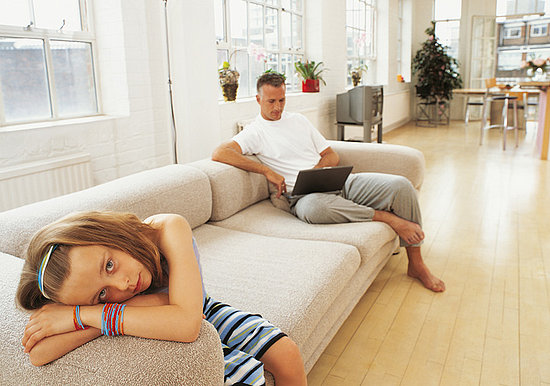 According to
Science Daily
, the findings come from a new analysis of 36 previous studies involving more than 10,000 people that explored how our personalities are shaped. Researchers Ronald Rohner and Abdul Khaleque focused on people's personalities and the degree to which they'd been accepted or rejected by their parents. Here's what they found:
In our half-century of international research, we've not found any other class of experience that has as strong and consistent effect on personality and personality development as does the experience of rejection, especially by parents in childhood.

Children and adults everywhere — regardless of differences in race, culture, and gender — tend to respond in exactly the same way when they perceived themselves to be rejected by their caregivers and other attachment figures.
Such findings help bust the stereotype of society constantly blaming mothers for children's behavior problems and maladjustment. In fact, fathers are often more implicated than mothers in the development of such problems.
As for who is capable of doing more damage, it all depends on which parent has the bigger influence in the family. According to a team of psychologists from the International Father Acceptance Rejection Project, kids are more likely to be affected by rejection from the parent they perceive as having "higher interpersonal power or prestige". And often, such roles are taken up by the dads. Hence, any rejection from this superior figure would have a more deep-seeded influence on a person's development.
Regardless of who's to blame, we figure it's not worth spending the rest of our lives blaming all our personal problems on our parents.