Inspirational Woman To Run For President Of Afghanistan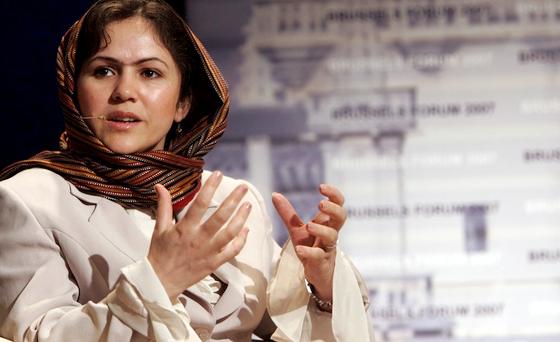 Meet Fawzia Koofi, a women's rights supporter and Afghan Parliament member who's just be declared as a Presidential candidate for 2014. And it's going to be quite a tough campaign, since Afghanistan doesn't exactly have a great record in upholding women's rights.
Koofi's
life story
is in itself inspirational. When she was born, her family initially condemned her to death due to her sex but then decided to keep her. She became the first girl in her family to attend school after pestering her brothers until they let them tag along with them to class.
She first began working for women's rights after the fall of the Taliban in 2002. At age 30, she was elected to parliament. By 36, she's already survived several assassination attempts. In regards to running for president in
the male dominated society of Afghanistan
, she says she expects further threats against her and her two daughters, but is prepared to give it her all.
via
Reuters