Tip: Learn How To Draw Your Own Latte Art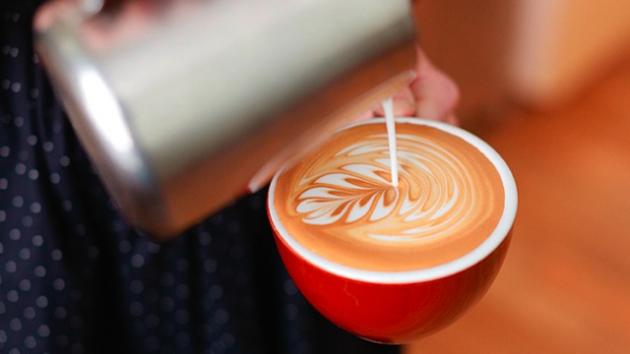 Learn how to make that impressive latte art to impress your friends when you bring them over for a cup of coffee. Its easier than you think!
The trick will work better if you have really well steamed milk instead of milk that's simply frothed with a hand held frother, but if you don't have that, that's ok too. The folks over at Serious Eats admits that this is an art. And once you have your coffee prepped and ready and your milk as well, the slideshow at the link below will walk you through the process.
They point out how its important to "groom" the milk by swirling it around before you start pouring and then it teach you how to pour the milk from the beginning so you get a solid foundation of milk beneath the cream.
It sounds complicated, but with the photos to guide you, it should be a little easier. it definitely takes some practice. Go ahead. Try it out!
[
Serious Eats
]