The Frightening Pro-Anorexia 'Thinspo' Cult That's Infecting Pinterest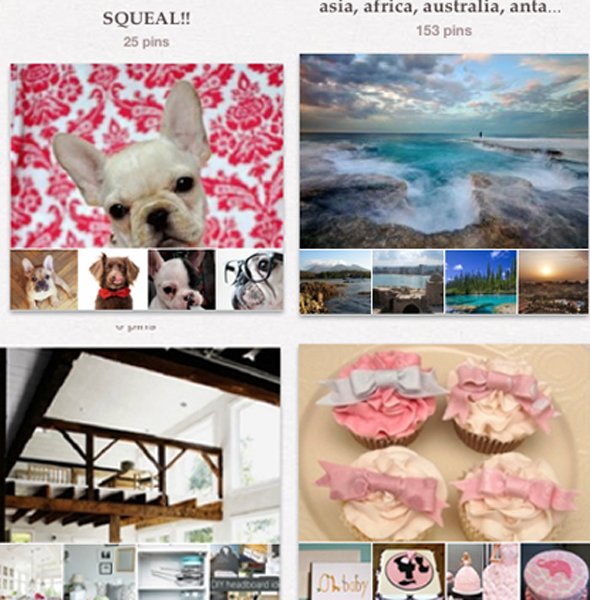 There's no denying that Pinterest is social media's newest darling. But hidden inside its meteoric rise (52% growth between January and February 2012) is a secret community with pro-anna motives. And this is despite the young website's policy on objectionable content which claims they "...do not allow nudity or hateful content."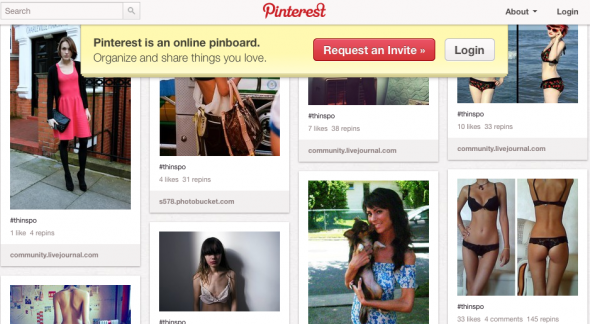 This sickening movement has been around since the dawn of the internet, where members of the community shares various "thinspiration" or "thinspo" pics to support their sick weight goals. And now these pics are making their way into Pinterest's digital scrapbooks dedicated to recipes, fashion and beauty. Below are some examples of images floating around:
Using "thinspo" or "thinspiration" tags, Pinterest users compile snapshots of skinny (both athletic and emaciated) women as a form of weightloss inspiration. Obsessive self-examination and comparison is also encouraged. Warning: Some of the images below are disturbingly graphic: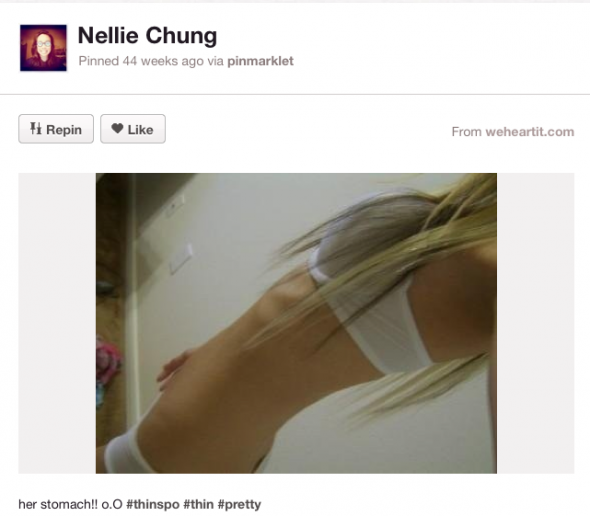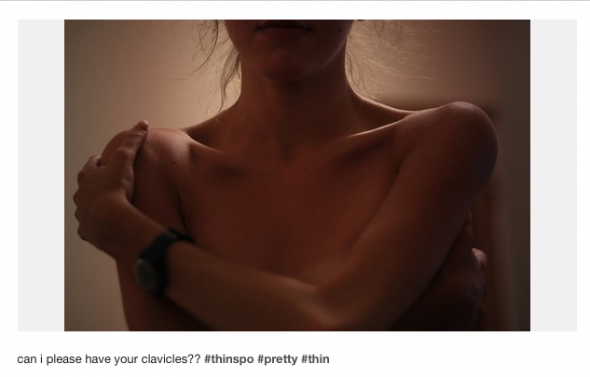 ... and ominous gaps between models' legs.