Topless Women Protest World Economic Forum In Davos (Video)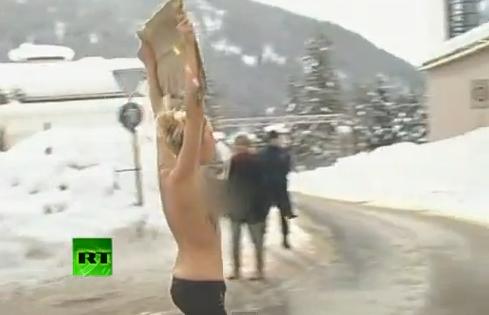 Three Ukrainian women who were denouncing the World Economic Forum held in Davos, Switzerland were detained (and later released) following a chilly protest which involves a lot of topless chanting:
The Ukrainian women had braved the freezing temperatures in Davos to deliver their message. They were members of the group FEMEN. A representative for the group had this to say about the demonstration:
... this building now there are a lot of men but only a few women, the same way as in each parliament and in each congress. In Ukraine, we have a cabinet of ministers only for men. There are no women. We are coming there to scream, using women's voices, women's bodies to explain that women need to decide also.