Paris Hilton Gets Sued For Not Returning Jewellery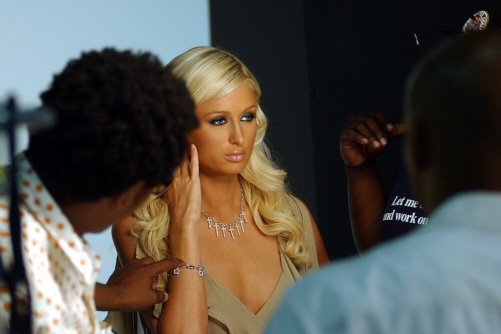 Move aside
Lindsay Lohan
, because Paris Hilton is here to steal your moment... when she's not too busy
being sued
for not returning US$60,000 worth of borrowed jewellery. Munich-based insurance company claims that Italian jeweler Damiani loaned the heiress more than $60,000 worth of finery in 2007 and the socialite still hasn't returned it:
The hotel heiress was given the expensive gems from upmarket jewellers Damiani, but they were stolen as part of a US$2.8 (RM8.4) million raid at her Los Angeles home in December 2009.

Last year, police recovered all the pieces of jewellery taken from her house, but, according a lawsuit filed by German insurance giant Allianz, Paris has still failed to return the items.

In 2007, Damiani loaned Paris US$60,000 (RM181,619) of jewellery to wear for public appearances and as part of the deal, she agreed to stash the valuables in a safe or a vault whenever she wasn't wearing it.

The suit claims she did none of that and often left her mansion's front door unlocked and its alarm system turned off.
Paris' spokesperson initially refused to comment, but did say:
"We only just received the complaint but it is clear that it is not based on fact," a rep for Hilton tells E! News. "Among other things, nobody from the Hilton team ever told the insurance company that the Damiani items that were stolen were returned. We are not aware of any of the Damiani items being recovered by the police, only costume jewelry was recovered."