Watch FENDI Spring/Summer 2013 Ready-to-Wear LIVE at Milan Fashion Week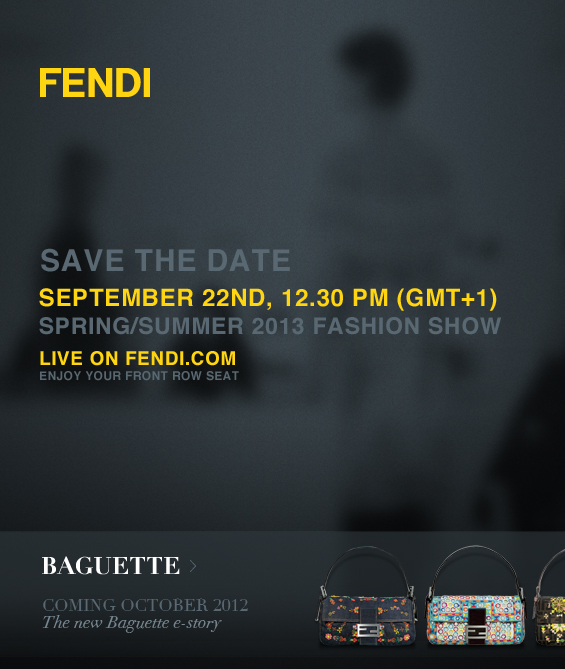 We've been compiling galleries full of gorgeous spring-summer 2013 collections from the runways of New York and London fashion weeks and now we're getting ready to set our eyes on Milan's spring and summer givings.
We're also really pleased to share an invitation from FENDI to view their SS2013 show at Milan Fashion Week, which will be live-streamed for the first time at
www.fendi.com
. The show date is this Saturday, 22 September and you'll witness the next season's showcase at a brand new venue, Spazia Pomodoro.
The broadcast will begin at 12.30pm CET (6.30pm Malaysia time) and the live-streamed show can be viewed on any device - PC, tablet, iPhone, iPad.
Don't worry if you miss the live broadcast, because the contents will still be available "on demand" on FENDI's
site
.