In Stockholm, there are many ladies who really know how to dress and style, and there's something about them that looks like they just stepped out of a glamorous fashion magazine. Here are a few: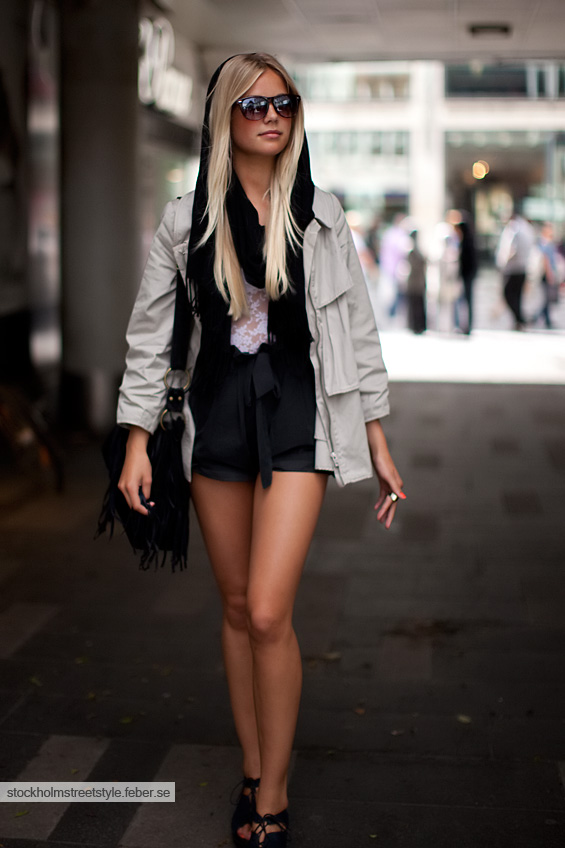 Petra here is wearing a jacket from H&M, shorts from Gina Tricot, shoes from Vagabond, scarf from H&M, bag from Bianco and sunglasses from Italy. She looks absolutely gorgeous and chic from top to bottom.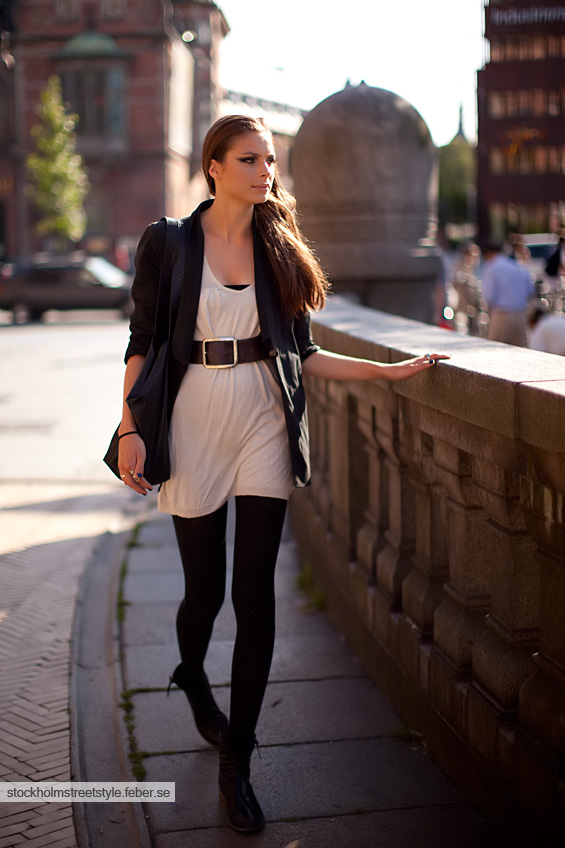 This lady, Nicoline, is wearing a blazer from Camilla Staerk, a vintage belt, shoes from Billi Bi, vintage rings and a bag from Mango. She looks like a supermodel doing a photoshoot - simply fabulous.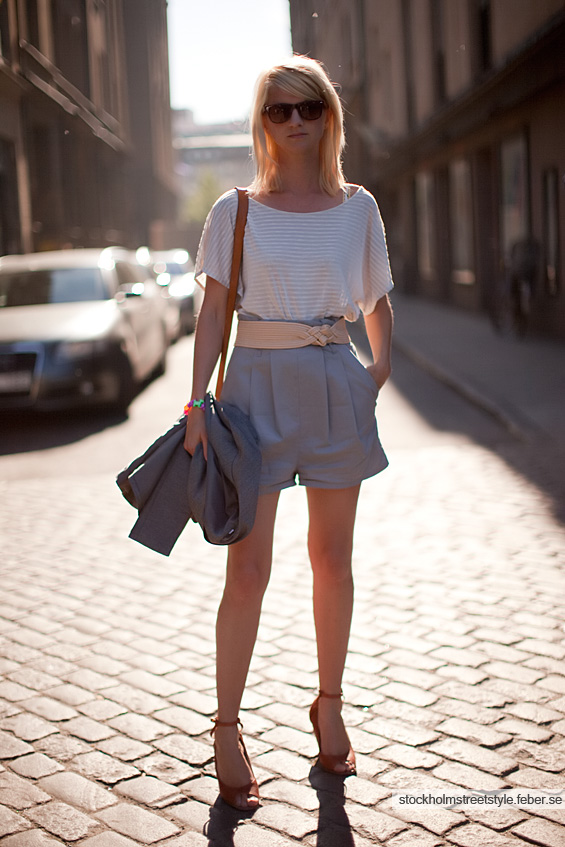 Sofia here is wearing shoes from Acne, shorts from H&M, a belt from Monki, a sample top from H&M and a sample jacket from H&M. The colours and the simple way she accessorizes really works for her.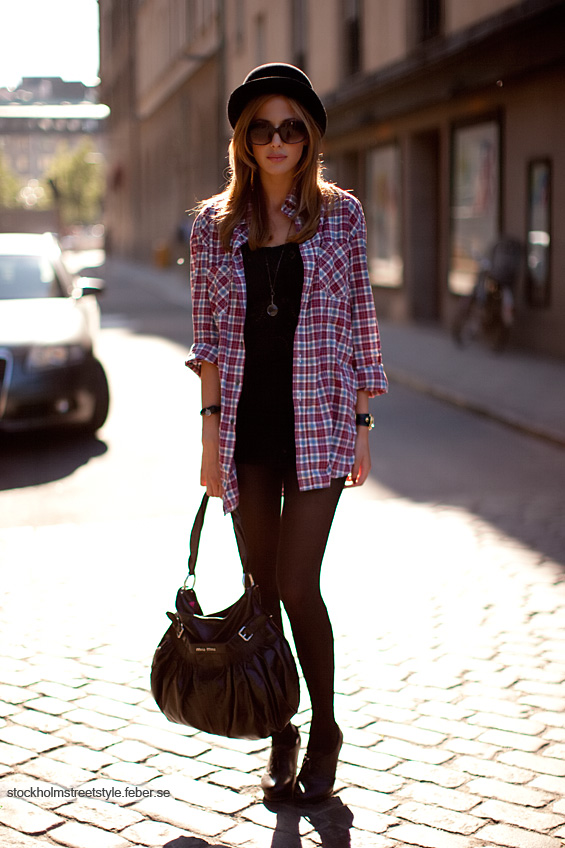 Another lady who looks like she stepped out of a fashion magazine is Denise here, who looks stunning. She's wearing a dress from Whyred, her boyfriends shirt, shoes from Vagabond, a hat from hattbaren, and a bag from Miu Miu.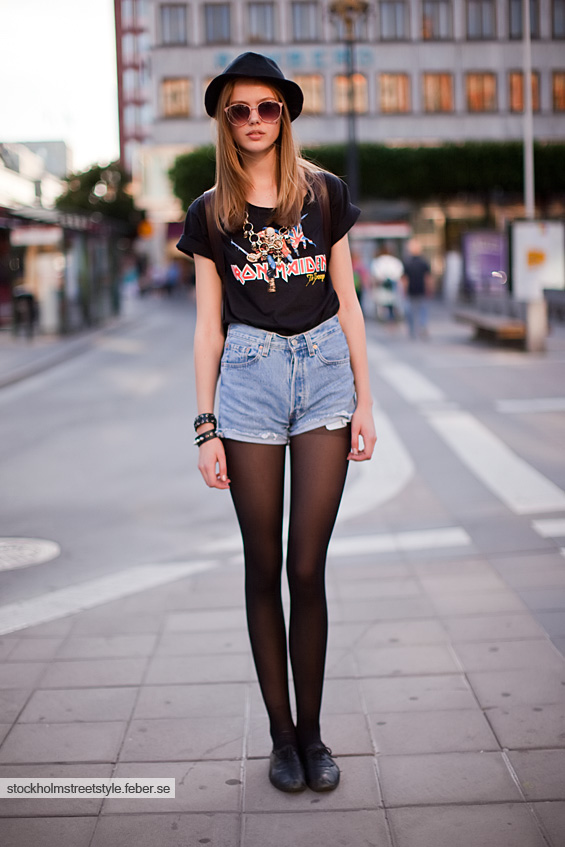 Frida here is wearing her brother's hat, a necklace from Tokyo, Iron Maiden t-shirt, sunglasses from H&M, shorts from Levi's and shoes from Vagabond - gorgeous punk rock chic.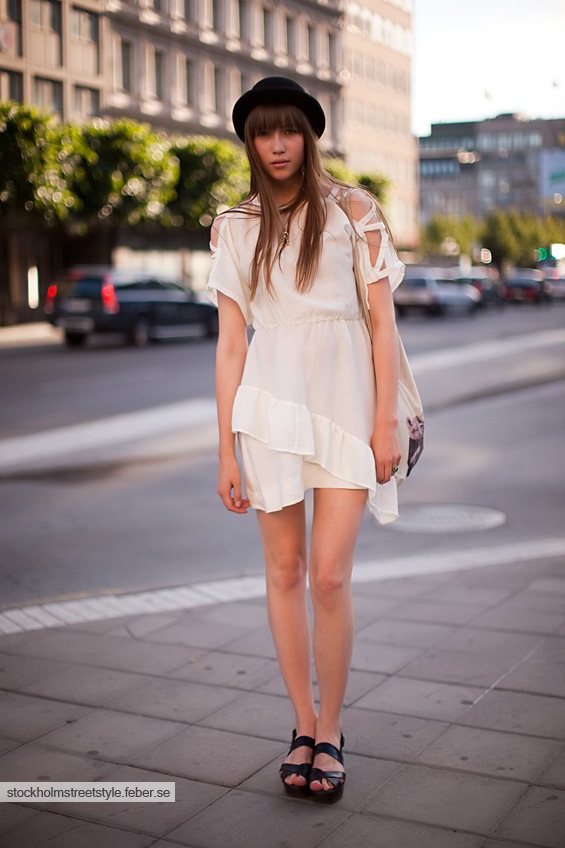 Anna here is wearing a vintage dress from Paris, a self made bag and a hat from Paris. It seems to cross borders to achieve this look but she looks simply stunning.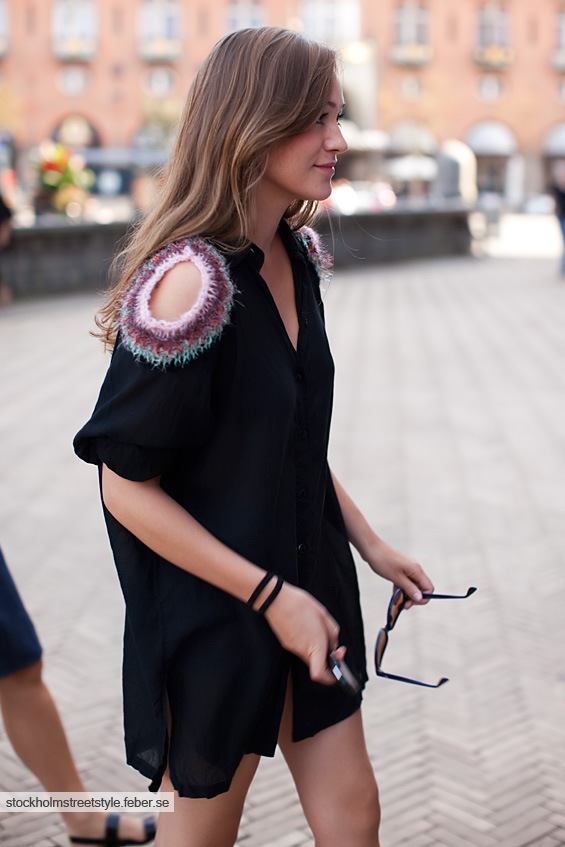 Tina here is wearing a vintage shirt, and "the shoulder thing I made by my self."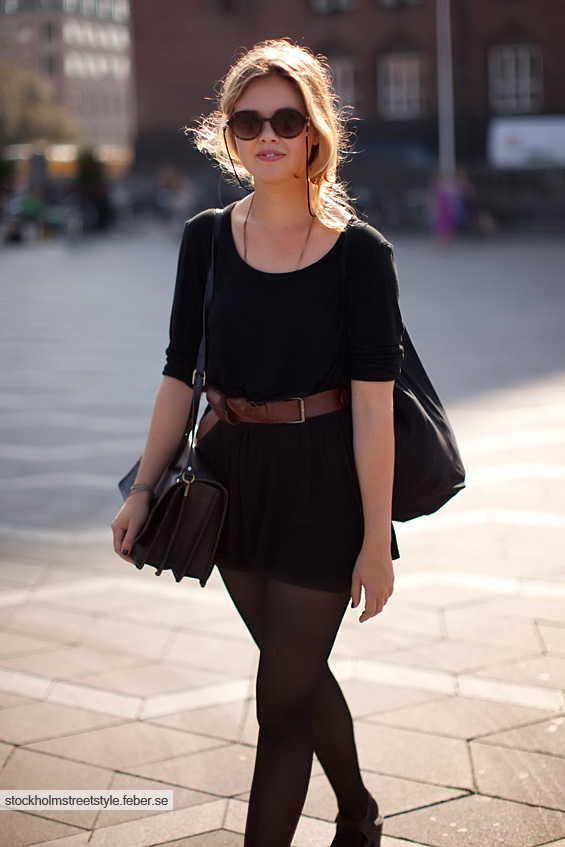 Thea is wearing a secondhand dress, belt and bag, sunglasses from Cheap Monday and shoes from Swedish Hasbeens. She looks totally fresh and stylish.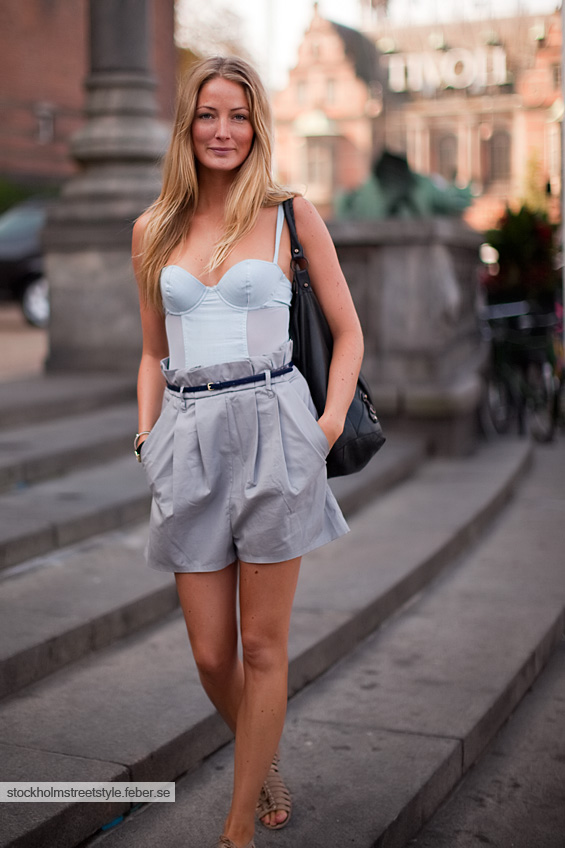 Anne here is wearing a body from Topshop, shorts from H&M Exclusive, shoes from Opening Ceremony and a bag from Balenciaga.
[via
Mode
feber]